The challenge
Almost half the world's habitable land is now farmed to feed our global food production system. What happens on these farms will determine our biodiversity, climate and future health.
A unique opportunity exists to harness the power of farming and land use to address the challenges of climate change, biodiversity loss and declining public health through the introduction of a common framework to measure the impact of agriculture.
However, there are barriers that prevent farmers becoming a driver of positive change.
There is no common language for on farm sustainability. There is no consistent definition of on-farm sustainability, limiting understanding of issues and where to start.
Existing definitions often overlook the interconnectedness of the farming system. Sustainability must be understood holistically, taking into account environmental, social and economic impacts.
Assessments based on narrow definitions mean some impacts can be overlooked. This can come at a cost to other parts of the system, giving rise to unintended consequences.
There is no consistent way of measuring and monitoring sustainability at farm-level. Farmers are asked to collect data in different ways, increasing the time-burden and complexity of assessment.
Food and farming stakeholders do not have a consistent baseline of farm-level data. This hinders transparency and the creation of a system that rewards sustainable farming outcomes.
With the transparency of a common language, we connect and empower all stakeholders in the food system to drive this much-needed transition to planet friendly farming.
Show more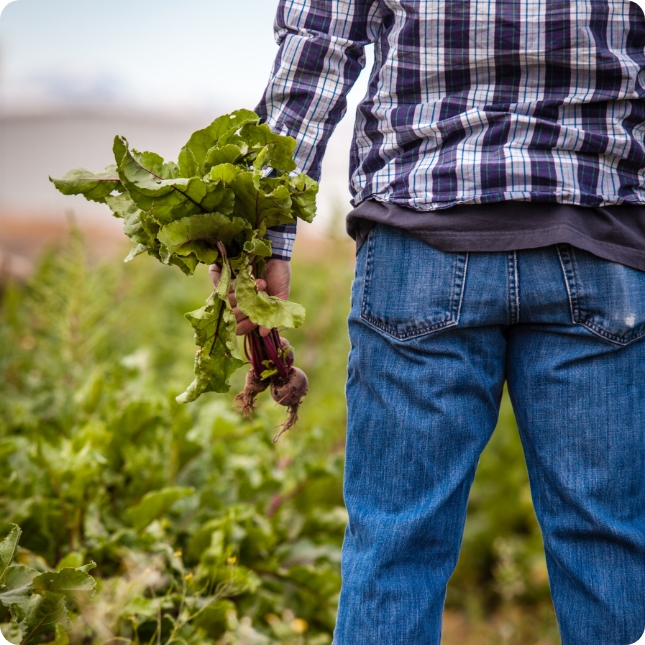 The solution
The Global Farm Metric defines on-farm sustainability and enables farmers to measure their whole-farm impacts in a consistent way. It is designed to align existing assessments and create a common baseline of data.
Evidenced based and evolving, the framework is verified by researchers and farmers so that data collection is both practical and useful. It is outcomes focused to recognise the diversity of farming systems and practices.
The categories provide an overview of the farm's sustainability, so none are considered in isolation and farmers are better equipped to mitigate negative impacts. The sub-categories and indicators identify impacts and unintended consequences to improve environmental, social and economic outcomes.
A common framework starts and ends with consistent data collection. It is not another certification, audit or management tool.
When adopted, a common framework aligns existing data-collection systems and establishes a baseline of farm-level data. Real progress towards positive change can then be benchmarked and monitored against sustainable development goals at a local, national and international scale.
As well as helping farmers reduce negative impacts and unintended consequences, a common framework enables governments and the market to reward producers who are delivering genuine benefit to the environment and public health. This will shift the balance of financial advantage towards more sustainable production.
This collective action can drive positive change to accelerate the transition towards more sustainable food and farming systems.
Achieving our climate goals is dependent on everyone being able to do better.
Show more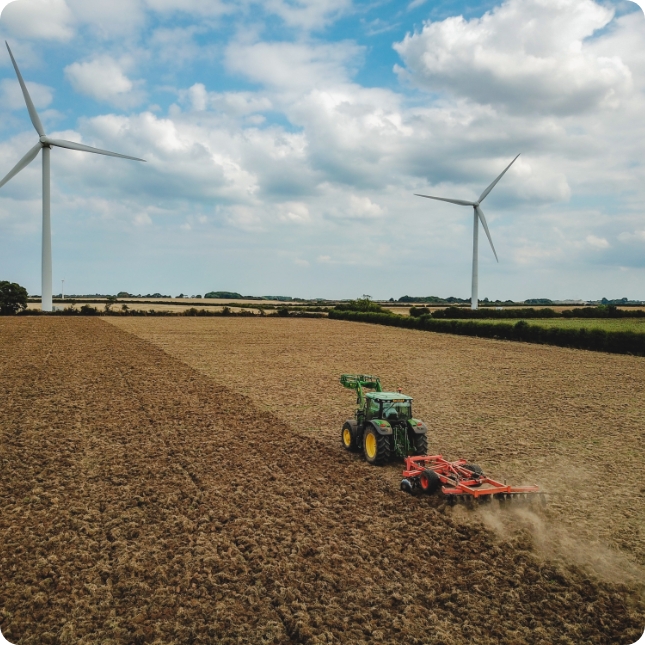 Click on the framework wheel to explore the Global Farm Metric categories
Productivity
Social
Human
An indication of the health and wellbeing of the people working on and associated with the farm
Health and wellbeing of workers:
Considers the physical (accidents and near misses), emotional health of workers and the nature of their working conditions.
Training and capacity building:
The training and development of workers on the farm.
Employment:
The diversity of workers on the farm, the nature of their employment contracts and working conditions.
Social
Plant & Crop Health
Biodiversity
Indicates the abundance and diversity of natural life on the whole farm.
Agricultural:
Captures the diversity of crops and livestock on the farm (managed).
Natural:
Captures the diversity of wildlife, plants and fungi on the farm.
Landscape:
Identifies the habitat diversity on-farm as a driver of animal and plant biodiversity.
Biodiversity
Animal Husbandry
Plant & Crop Health
Identifies crop cultivation practices on the farm. Includes nutritional quality of crop, pasture and crop products.
Rotation practices:
Indicates the health of the cropping system in terms of rotation practices for all farmed crops.
Pest and disease control:
Measures the use of pesticides, herbicides and fungicides and records methods of pest and disease management.
Crop resilience:
Indicates the resilience of the cropping system.
Plant & Crop Health
Nutrient Management
Animal Husbandry
Identifies the livestock management practices and impact on animal welfare. Includes nutritional quality of livestock and livestock products.
Management system:
Reflects livestock housing, feeding and inspection practices.
Health and welfare:
Indicates the health, welfare and resilience of the animals on the farm.
Feed and input efficiency:
Identifies the feed type and source of the feed for animals on-farm, as well as the efficiency of protein conversion.
Animal Husbandry
Energy & Resource Use
Nutrient Management
Captures nutrient management in relation to water and soil quality, biodiversity, productivity and crop health.
Inputs and Outputs:
Indicates the amount of nutrients (N,P & K) that are used at a field level.
Nutrient Efficiency:
Indicates the efficient use of nutrients (uptake or loss) in relation to the production system.
Nutrient balance:
Reflects the balance of nutrients on the
whole farm.
Nutrient Management
Air & Climate
Energy & Resource Use
Identifies what energy is fuelling the farm and how non organic materials are managed.
Energy sources and usage:
Indicates the amount of direct and indirect consumption of energy, its quality and efficiency of use. Also captures the value of food produce (Mj) for human consumption as a ratio of total production.
Energy production:
Indicates the amount of energy produced directly on the farm (not imported).
Material recycling, re-use and reduction:
The percentage of non-organic material that is recycled, re-used or reduced on the farm.
Energy & Resource Use
Water
Air & Climate
Captures direct and indirect emissions and carbon sequestration.
Emissions by source:
Net emissions on the farm that relate to each source (e.g. fuel, livestock, inputs) for each land use (croplands, forest and grassland).
Removals and sequestration:
On-farm carbon removals and sequestration.
Air Quality:
The degree to which the air in a particular place is pollution-free. Of particular importance on farms are Ammonia and Nitrous Oxide.
Air & Climate
Soil
Water
Captures water quality and management.
Source:
Captures source, availability and efficiency of water use on the farm (mains, boreholes, ground, surface tanks, reservoirs, stored and grey water.)
Quality:
Indicates the chemical, physical, and biological characteristics of water running within the farm boundary.
Water biota:
Assesses the value of the water bodies for wildlife. This also captures freshwater biodiversity and includes the aquatic life and algae in the water.
Water
Productivity
Soil
Captures soil health in terms of its structure, organic matter and soil biodiversity.
Soil organic matter:
Measures organic matter which enhances the physical, chemical and biological properties of the soil.
Structure:
Measures the solids and voids in the soil that indicate water holding capacity and infiltration rate. This affects root penetration, water availability and soil aeration, highlighting how prone the soil is to erosion.
Soil biota:
Captures the type and abundance of organisms in the soil. This reflects how balanced a soil is and how healthy the ecosystem below ground is for plants and nutrients.
Soil
Human
Productivity
Captures how goods are produced to indicate economic sustainability.
Physical output:
Measures the total yield of agricultural outputs at farm level for food and non-food products.
Financial output:
Indicates the financial health of the whole farm.
Farm Resilience:
Reflects production within the carrying capacity of the landscape and ability to adapt to shocks and stresses.
Global Farm Metric
Whole-farm
Measures environmental, social and economic indicators
Common language
A framework and baseline of data for all food and farming stakeholders
Aligned
Compatible with other frameworks
Practical
Tested by farmers, for farmers
Outcomes focused
Measures impacts, as well as practices.
Inclusive
Inclusive and applicable to all farming systems and landscapes
Evidenced based and evolving
Grounded in data and built on scientific evidence
Driving change
A common language drives positive action. It enables shared understanding, a supporting policy and economic environment and informed consumer choice.

The public
For citizens to mobilise consumer power, we need consistent and verifiable information.
A common language enables transparency and accountability across the supply chain. It can align food labelling and raises awareness of whole-farm sustainability.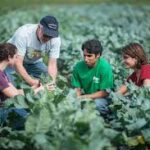 Educators
For knowledge exchange that inspires innovation and drives change globally, we need a definition for sustainability at farm-level.
Expressed through the Global Farm Metric framework, a common definition for on-farm sustainability will enable dialogue between educators, learners, consultants and farmers.
Frequently asked questions
Still have questions? You can contact us via info@globalfarmmetric.org or @GFMColition on Twitter, LinkedIn and Instagram.