The challenge
Over half of our habitable land is now farmed to feed a global food production system and supply chain. What happens on these farms will determine our future health, biodiversity and climate.
However, there are barriers that prevent farmers becoming a driver of positive change.
In particular, there is no common way to measure the impact of agriculture and land-use from a whole farm perspective. Without a consistent framework to measure impact, farmers do not have the data they need to identify areas for improvement. This has hindered the creation of a common language that can give farmers, government, the public, food companies and the financial sector access to a reliable baseline of on-farm data.
A unique opportunity exists to harness the power of farming and land use to address the challenges of climate change, biodiversity loss and declining public health through the introduction of a common metric to measure the impact of agriculture. With the transparency of a common language and single set of measures to connect all parts of the food system  we can empower farmers, consumers, governments, the financial community, food businesses and retailers to drive this much-needed transition to planet friendly farming.
Show more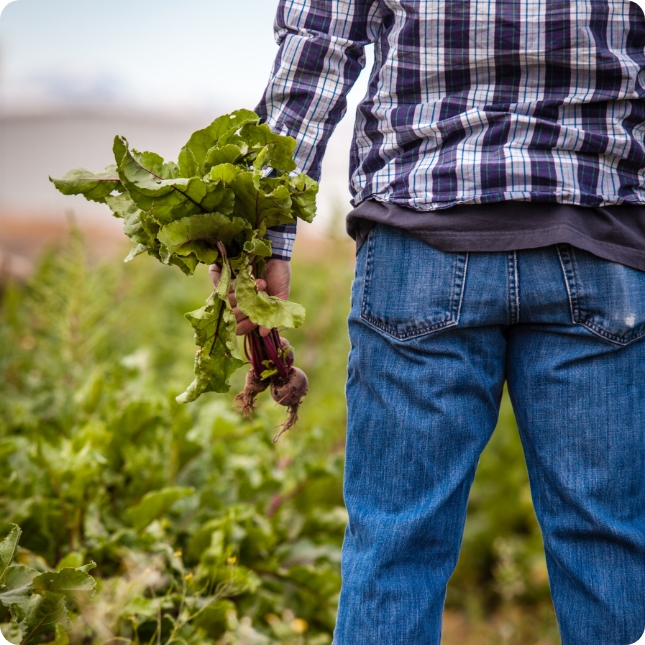 The solution
The Global Farm Metric is a framework to assess whole-farm sustainability and create a common baseline of data by aligning existing assessments. It can be applied to all farming systems to enable positive change across the food and farming sector .
The categories provide an overview of the farm's sustainability, so none are considered in isolation and farmers are better equipped to mitigate negative impacts. Created and tested by farmers by a process of convergence, it is practical and feasible to use.
It is outcomes based, extending the scope of assessment beyond farming methods alone to more accurately identify environmental, social and economic outcomes.
Real progress towards positive change can then be benchmarked and monitored against sustainable development goals at a local, national and international scale. Crucially, the Global Farm Metric maps onto the UN Sustainable Development Goals (SDGs) and is relevant to and supportive of 16 of the 17 SDGs, and 94 of the 169 SDG targets.
This collective action can drive positive change to accelerate the transition towards more sustainable food and farming systems.
Achieving our climate goals is dependent on everyone being able to do better.
Show more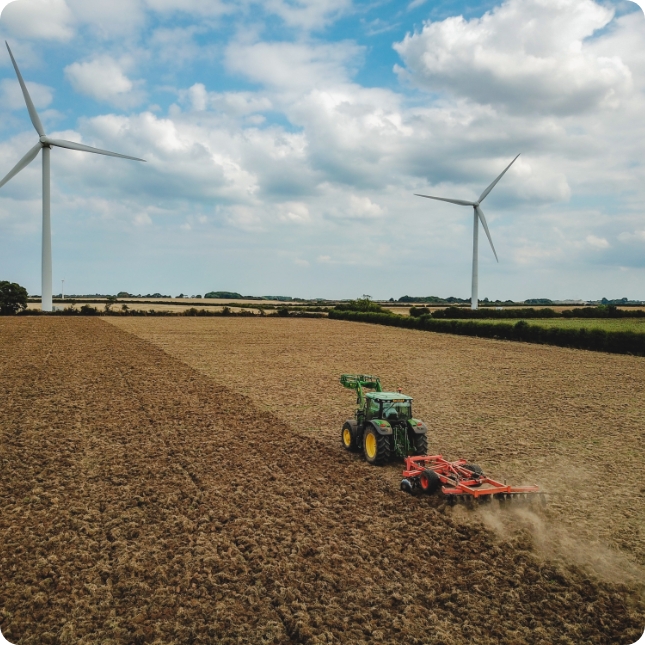 Explore the Global Farm Metric categories
Productivity
Social
Human
An indication of the health and wellbeing of the people working on and associated with the farm
Health and wellbeing of workers:
Physical (accidents and near misses) and emotional health of workers and creation of a supportive and inclusive environment.
Training and capacity building:
The training and capacity development of workers on the farm.
Employment:
The workers on the farm, gender and ethnic diversity, nature of farm contracts, working conditions and meaningful livelihoods.
Social
Plant & Crop Health
Biodiversity
Indicates the abundance and diversity of natural life on the whole farm.
Agricultural:
Captures the diversity of crops and livestock on the farm (managed).
Natural:
Captures the diversity of wildlife, plants and fungi on the farm.
Landscape:
An indication of the habitat diversity on-farm as a driver of animal and plant biodiversity.
Biodiversity
Animal Husbandry
Plant & Crop Health
Identifies crop cultivation practices on the farm.
Rotation practices:
Indicates the health of the cropping system in terms of rotation practices for all farmed crops (food and non food).
Pest and disease control:
Indicates the use of pesticides, herbicides and fungicides and methods of pest and disease management.
Crop resilience:
Indicates the resilience of the cropping system.
Plant & Crop Health
Nutrient Management
Animal Husbandry
Identifies the livestock management practices and impact on animal welfare.
Management system:
Reflects livestock housing, feeding and inspection practices.
Health and welfare:
An indication of the health, welfare and resilience of the animals on the farm.
Feed and input efficiency:
Indicates the feed type and source of the feed for animals on-farm, as well as the efficiency of protein conversion.
Animal Husbandry
Energy & Resource Use
Nutrient Management
Captures nutrient management in relation to water and soil quality, biodiversity, productivity and crop health.
Inputs and Outputs:
Indicates the amount of key nutrients (N/P/K) that are used at a field level.
Nutrient Efficiency:
Indicates the efficient use of nutrients (uptake or loss) in relation to the production system.
Nutrient balance:
This reflects the balance of key nutrients (N,P,K) in the
whole farm.
Nutrient Management
Air & Climate
Energy & Resource Use
Identifies what energy is fuelling the farm and how non organic materials are managed.
Energy sources and usage:
Indicates the amount of direct and indirect consumption of energy, its quality and efficient use. Also captures the human edible efficiency.
Energy production:
Indicates the amount of energy produced directly on the farm (not imported).
Material recycling, re-use and reduction:
Indicates the amount of non-organic material that is recycled, re-used or reduced on the farm.
Energy & Resource Use
Water
Air & Climate
Captures direct and indirect emissions and carbon sequestration.
Emissions by source:
Net emissions on the farm that relate to each source (e.g. fuel, livestock, inputs) for all land uses (croplands, forest and grassland).
Removals and sequestration:
On-farm carbon removals and sequestration.
Air Quality:
The degree to which the air in a particular place is pollution-free. Of particular importance on farms are Ammonia and Nitrous Oxide.
Air & Climate
Soil
Water
Captures water quality and management.
Source:
Captures source, availability and efficiency of water on the farm (mains, boreholes, ground, surface tanks, reservoirs, stored and grey water.)
Quality:
Indicates the chemical, physical, and biological characteristics of water running within the farm boundary.
Water biota:
Assesses the value of the water bodies for wildlife. This also captures freshwater biodiversity and includes the aquatic life and algae in the water.
Water
Productivity
Soil
Captures soil health in terms of structure, organic matter and soil biodiversity.
Soil organic matter:
Measures organic matter which enhances the physical, chemical and biological properties of the soil.
Structure:
Measures the solids and voids in the soil that indicates water holding capacity and infiltration rate. This affects root penetration, water availability and soil aeration and highlights how prone the soil is to erosion.
Soil biota:
Captures the type and abundance of organisms in the soil. This reflects how balanced a soil is and how healthy the ecosystem below ground is for plants and nutrients.
Soil
Human
Productivity
Captures how goods are produced to indicate economic sustainability.
Physical output:
Captures the total yield of agricultural outputs at farm level for food and non-food products.
Financial output:
Indicates the financial health of the whole farm.
Farm Resilience:
Reflects production within the carrying capacity of the landscape and ability to adapt to shocks and stresses.
Key features
The GFM isn't another certification, audit or assurance scheme. It is a common framework to be integrated into existing schemes, specialist tools and impact reporting.
By doing so, it will align existing frameworks and connects all food and farming stakeholders around the world to create a common baseline of data.
Key features of the GFM
Whole-farm
Measures environmental, social and economic impacts
Common language
A baseline of data for all food and farming stakeholders
Inclusive
Applicable to all farming systems and landscapes. Compatible with other frameworks
Practical
Developed by farmers, for farmers
Evidence & outcomes based
Grounded in data & built on scientific evidence
Independent
Enables transparency and accountability
Drives change
Enables collective action for nature, climate and health
Driving change
The Global Farm Metric drives positive action using more than knowledge alone. It enables shared understanding, a supporting policy and economic environment, public awareness, and consumer demand.

Farmers
For farmers to be a driver of positive change, they must be rewarded for improving their sustainability.
By providing a whole-farm framework to understand, monitor and reduce impacts, farmers can evidence and improve the production of nutritious food, growth of natural capital and delivery of public goods.
This data can be used to support consistent sourcing and investment by the financial industry and food businesses, as well as establish a baseline of data to inform direct payment schemes.

Government and policy
For farming to be part of the solution, governments must create an enabling policy environment and monitor progress at farm level.
A baseline of on-farm data can be aggregated to track change at a local, national and international scale.
This can provide information to monitor progress towards sustainability goals and provide data for evidence-based agriculture and trade policy.
The Global Farm Metric maps onto the UN Sustainable Development Goals (SDGs) and is relevant to and supportive of 16 of the 17 SDGs, and 94 of the 169 SDG targets.
The GFM thus enables governments and the market to reward producers who are delivering genuine benefit to the environment and public health, shifting the balance of financial advantage towards more sustainable production.

Food business
For food businesses to support producers who are making positive progress towards reducing their impacts, they need comparable and comprehensive information.
The GFM enables food businesses to assess the sustainability of their products across social, economic and environmental indicators by establishing a baseline of consistent information.
As well as streamlining internal reporting, this can create a positive market incentive that rewards more sustainable farming.
Further, by contributing to the pool of on-farm data, the GFM can enable innovation and the development of appropriate technology and practices for more sustainable farming and land use, as well as a common framework of measurement for agri-tech companies.

Finance industry
For financial service providers to be better equipped to support food businesses and farmers, they need access to consistent and reliable information.
By establishing a baseline of whole-farm data that can be used to assess the impacts of farming businesses in a common way, the GFM enables targeted lending, impact investment and ESG reporting.
This helps to create a supportive economic environment that rewards farmers who are actively reducing their environmental, social and economic impacts.

Citizens
For citizens to mobilise consumer power, we need consistent and comparable information.
A common language enables transparency and accountability across the supply chain. It can be used on food labelling to inform consumer choice by raising awareness of whole-farm sustainability.
Frequently asked questions
Still have questions? You can contact us via info@globalfarmmetric.org or @GFMColition on Twitter, LinkedIn and Instagram.